About GolfBC
Featured Offer
Take 30!
Online Savings at Arbutus Ridge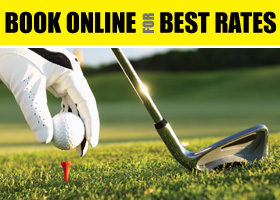 More Details
GolfBC Media and Press Room
Welcome, and Thank You for your interest in the GolfBC Group - owners and operators of twelve golf courses throughout British Columbia and Hawaii and the Crystal Lodge in Whistler Village. To read about what's new at GolfBC, scroll down to "News", a listing of our Press Releases.
News
23-APR-2007
The month of May, all of GolfBC's 9 golf courses in British Columbia will be participating in "GolfBC Free Lesson Month" on Saturdays. The GolfBC Group is pleased to follow-up the launch of their 2005 Learn to Play, Play More Often programs, "Kids Play Free at GolfBC", "Beginner Friendly Certification" and "Take-a-kid to the Course Week" (in partnership with the NGCOA). "GolfBC Free Lesson Month", now in its second season, is the fourth of many initiatives that has been launched by GolfBC since 2005, under ...
03-JAN-2007
Fairways + Greens Magazine tabs top golf courses for 2006. The verdict is in and once again it's clear that for the greatest golf in the West, you've got to go coastal. Resort Non-Resort 1. Pacific Dunes | Bandon, Ore. Trump National Los Angeles | Rancho Palos Verdes, Calif. 2. Spyglass Hill | Pebble Beach, Calif. Edgewood Tahoe | Stateline, Nev. 3. Pebble Beach | Pebble Beach, Calif. We-Ko-Pa | Fort McDowell, Ariz. 4. Bandon Trails | Bandon, Ore. Wolf Creek | Mesquite, Nev. 5. CordeValle | San Martin, ...
26-NOV-2006
WAILEA, Maui – The teams are back and so are the game's legends: Arnold Palmer, Jack Nicklaus, Gary Player, Tom Watson and Ray Floyd. So is Dana Quigley, who found glory in his first Wendy's Champions SKINS GAME. And joining them are a couple of new faces in Loren Roberts and Jay Haas, who are eager to find the same kind of rookie success as Quigley did with Floyd in 2006. The 20th edition of the Wendy's Champions SKINS GAME returns to the spectacular Wailea Resort's Gold Course on Jan. 13-14 with the ...
23-NOV-2006
Vancouver, BC – The International Association of Golf Tour Operators (IAGTO) has selected British Columbia as the "2007 Golf Destination of the Year" for North America at the IAGTO Awards, held as a part of the 9th annual International Golf Travel Market in Marbella, Spain. This evening's awards ceremony will be attended by major golf tour operators and golf travel media from around the world. Votes for these awards were cast by IAGTO's 260 golf tour operators from 40 different countries. Each operator was ...
13-NOV-2006
Vancouver, BC – The GolfBC Group's Learn to Play & Play More Often strategy continued the successful growth of its player development programs in 2006. For the second straight year, over 1000 complimentary junior golf rounds were given away under the "Kids Play Free at GolfBC" initiative. This year's launch of "GolfBC Free Lesson Month" had 250 complimentary lessons taught to new, beginner and avid golfers, and for the second straight year GolfBC's partnership with the National Golf Course Owners ...