Featured Offer
Flex Pass
Reward your Staff, Clients, Friends, Self...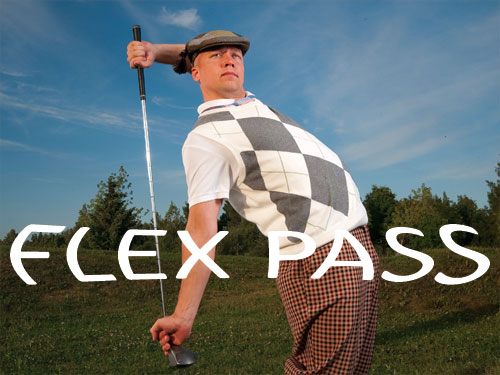 More Details
Monday Night Ladies at Arbutus Ridge
Wine, Women & Laughter
Every Monday, May 1 - September 18
$37* - 9 Holes, Fun Scramble Format
GOLF - 5:30pm Shotgun Start
DINNER - 8:00pm
PRIZES
Optional $12 power cart (per seat)
Optional 20 time power cart punch pass for $300 (entire cart, not per seat)
3pm 18 hole option for only $10 more per person!
Complimentary golf after 4:30pm any day of the week (valid May 1 - Sept 19)
Join as a Ladies Night Member & Save! Benefits:
Unlimited Ladies Night entries including dinner and a guaranteed spot each week. There are 21 Ladies Nights in 2017.
Complimentary golf after 4:30pm any day May 1 through Sept 19
No annual $10 Ladies Night Prize Fee
$749 plus applicable tax
EARLYBIRD OFFER: Purchase by April 1, 2017 and play FREE in April, 7 days a week! Some restrictions may apply.
How to book:
Monday Night Ladies Members are automatically booked for all occasions, just complete the Membership Form and we will confirm back. We require 24 hours notice if you are not playing please, otherwise a $25 no show fee applies.
Pay as you go bookings will be done directly online (see below). You can book for yourself only and we will join you with other ladies, or you can book on behalf of 2, 3, 4 or more players and request to play together. We will do our best to change your starting holes from one week to the next in order to provide variety.
2017 Dates and Registration
click the date to Register!
For further inquiries please contact General Manager Richard Ingle: 250.743.5100 x 34 |
ringle@golfbc.com
Sponsorship
Thank you to the current sponsors:
Vista 18 Westcoast Grill & Wine Bar
Mobil 1 Lube Express Duncan
Peller Estates Wine
South Cowichan Eye Care
Unsworth Vineyards
James Street Billiards Duncan
Rock Cod Cafe
Merridale Estate Cidery
Shawnigan Jen's Sushi and Teriyaki
Dinter Nursery
Chocolaterie Bernard Callebaut
Skintastic Medispa
Your Ladylike Dinners!
The following menus rotate through 21 Ladies Nights:
1. Wild BC Salmon Provencal
Pan Seared with Tomato, Peppers, Onions, White Wine, & Tomato Cream Sauce
Scented Rice and Seasonal Vegetables
Chef's Selected Mini Dessert
2. Teriyaki Rice Bowl
Vegetable Chicken Stir Fry with Cashews
Chef's Selected Mini Dessert.
3. Tender Roast Chicken
With Red Wine Demi, Smashed Potato, and Seasonal Vegetables.
Chef's Selected Mini Dessert.
4. Taco Salad Buffet
Seasoned Tender Chicken or Beef, Romaine with Jalapeno Vinaigrette
Aged Cheddar, Tomato, Sour Cream, House Salsa and House Tortilla Chips
Chef's Selected Mini Dessert
5. Chicken or Beef Burger
House Kennebec Fries and Chef's Selected Salads
Chef's Selected Mini Dessert
Limited Space Available; call 250.743.5100
*Subject to $2 food gratuity & applicable taxes. A one time $10 yearly Ladies Night Prize fee is not included in rate above.