Featured Offer
Kids play FREE!
at Olympic View Golf Club or Arbutus Ridge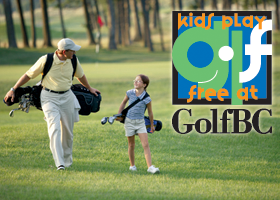 More Details
Book a Tee Time at Arbutus Ridge
Book a Tee Time
»CLICK HERE TO BOOK A TEE TIME
(yes, I understand the policies listed below)
Cancellations or reductions to size of group require 24 hours notice, or will be subject to a cancellation fee per golfer charged to the credit card on file, unless it is raining the day of. If you booked your tee time online and you wish to cancel, have your confirmation email handy, and
click here
. If you are experiencing difficulties, please contact the Golf Shop at (250) 743-5000.
Dress Code & Check-in
Proper golf attire should be worn at all times. Collared shirt or high neck shirts required, no denims, cut-offs, or sweat pants. We ask that you arrive at least 30 minutes before your tee time to allow time to check in and make your way to the first tee.