Featured Offer
Golf for FREE?
You could be Mayfair Lakes' next Golfer of the Day!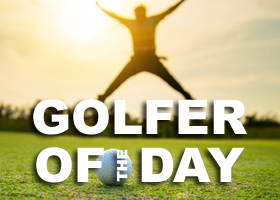 More Details
Lee Lim, PGA of Canada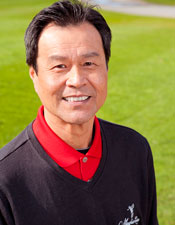 GBC Golf Academy Teaching Professional
Tel: (604) 276-0585
limchonglee@hotmail.com
Lee Lim, a graduate from Simon Fraser University gave up a successful career to pursue full time professional career in golf since 1997.
An avid golfer with a personal record of four hole-in-ones and best score of 69, he is passionate in teaching and sharing his golf knowledge and experience to students. As a class A professional, his teaching philosophy is for every student to first harness their natural and instinctive "feel" for the swing and develop a strong basic fundamental. As such, having fun and enjoying golf are integral aspects of Lee's teaching approach; therefore leads to lots of on-course instructions.
Lee has been with Mayfair Lakes Golf Club Teaching Academy since 1999. With his experience and easy going cheerful personality, he is able to teach students of all levels and age groups.
林教练是西蒙菲沙大学心理学和商科双学位学士。因为爱好高尔夫运动,从1999年开始在Mayfair Lakes担任职业高尔夫教练至今。

他的个人最好成绩是69杆和四个"一杆进洞"。他的教学哲学是首先让学生运用自己潜意识里的自然本能的挥杆方式,然后在此基础上进行专业的细致入微的技术指导和调整。所以他的课程总是充满轻松和乐趣。他会侧重于将挥杆技术与下场指导结合,鼓励学生较早体会到下场的感觉,从而使学习练习更有针对性,达到实战的要求。

他热情开朗,细心又耐心,关心学生进步。他可以用普通话指导学生,他的教学适合各个年龄层的学生朋友们。