Featured Offer
Golf for FREE?
You could be Mayfair Lakes' next Golfer of the Day!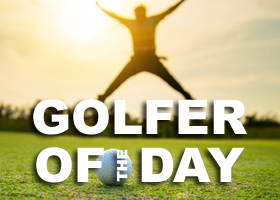 More Details
Pro Tips - Lack Confidence on the Putting Green

Pro Tips by Keri Moffat, CPGA
Director of Golf, GBC Golf Academy at Mayfair Lakes
kmoffat@golfbc.com
Lack Confidence on the Putting Green
Some days the hole looks as small as a dime, making a putt seem impossible. To improve your confidence on the putting green, try placing a tee in the practice green about 4 feet away. Putt to the tee until you begin to hit it several times in a row. Then move the tee back at 2-foot increments until you are putting from 10 feet. When you return to the course, your confidence will return.