Featured Offer
Golf for FREE?
You could be Mayfair Lakes' next Golfer of the Day!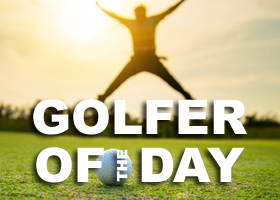 More Details
Pro Tips - Practice like you Play

Pro Tips by Keri Moffat, CPGA
Director of Golf, GBC Golf Academy at Mayfair Lakes
kmoffat@golfbc.com
Practice like you Play
In order to improve your performance under pressure, practice like you play. Putting and chipping several golf balls in a row is great practice for improving technique, but it does little to prepare you for the pressures of the game. To improve your performance on the course, try the Chip & Putt Drill. You will need a wedge, a putter, and one golf ball. From different lies, chip the ball onto the green then putt out, counting the number of strokes. To take it a step further and play with a partner to force you to concentrate on every shot.