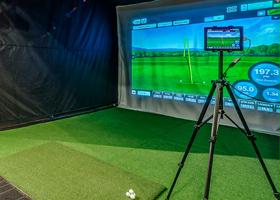 Take lessons and play world-renowned golf courses, all from the comfort of the Gallagher's Canyon Clubhouse.
Throughout the winter, the Gallagher's Canyon clubhouse stays open and plays host to a world-class golf simulator experience. Whether you're looking to maintain your game through the winter with 1-on-1 lessons, or explore other famed golf courses around the world with simulator play, or just looking for great food and drinks, Gallagher's Canyon has you covered.
Visit the JSQUARED Golf website to learn more and book your simulator today!
Back to Special Offers