Special Offers
Featured Offer
Value Pass at Olympic View
Unlimited Golf ANYTIME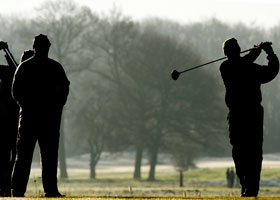 More Details
Visit the Golf Shop for the Latest Brands and Gear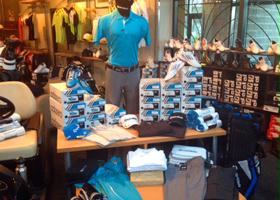 New product is arriving daily at Mayfair Lakes!
This month, Mayfair Lakes is excited for the arrival of two fan-favourite brands: Adidas and FootJoy, including:
Adidas footwear, Adidas Men's and Ladies apparel, AdiCross, and AdiPure
"Adidas continues to be on the forefront of innovation in the shoe and apparel industry, and 2020 is no exception. The evolution of the brand continues to impress, from the AdiCross line that is the ultimate on and off the course apparel, to the ultimate in sport performance with the Adidas fashion line and the sophisticated classic look of Adipure. Adidas has out done themselves again this year offering something for every golfers needs."
FootJoy footwear and apparel
"The #1 Shoe and Glove in Golf has come out with another great line up in footwear this year; showcasing some of the more classic traditional style FJ is known for plus the modern, very sport-performance style shoe, the Fury and the hottest shoe on tour, the ProSL.This year's clothing line is the best we have seen yet! By maintaining some of the staple styles and fabrics FJ and adding a flare of fashion to the upcoming lines, Footjoy has really hit the mark. Combine this with some of the best weather gear on the market, FJ can outfit every golfer from head to toe."
Visit the Mayfair Lakes Golf Shop, Monday-Friday from dawn until dusk to check it out!
Back to Special Offers