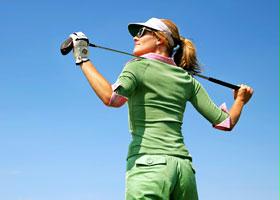 Beginner and Intermediate Ladies Lessons at Nicklaus North
Program includes
4, one-hour sessions
Use of 2021 TaylorMade rental clubs during instruction
Cabin practice pricing available; $10 (+tax) club rental
Sessions run weekly for four consecutive weeks, (missed sessions may be made up based on availability)
ADD 2 Sunset Green Fees for $89 (+tax), (optional, offer exclusive to Ladies Lessons participants)**
$129 (+tax) per person**
May 9: 5:30pm* (Molly)
May 10: 11:30am (Molly), 5:30pm* (Molly), 6:45pm (Molly)
May 11: 11:30am* (Molly), 5:30pm (Molly), 6:45pm (Graham)
May 12: 2:00pm (Molly), 5:30pm (Molly), 5:45pm* (Graham), 6:45pm (Molly)
May 13: 2:00pm (Molly), 5:30pm (Graham)
*Beginner session
**Green Fees are non-transferable unless playing with a spouse or friend, valid until the end of the 2021 season. Limited to two purchases (four rounds) per participant. Includes optional $10 2021 TaylorMade rental club offer.
Instructed by our team of talented, dynamic, and industry leading golf instructors Graham Kehoe and Molly Lavercombe; learn in a fun and relaxed environment, "Whistler" style.
2021 Ladies Lessons DO NOT include food and beverage, golf passes or complimentary use of the practice facility. Cabin practice pricing available.
Prices do not include applicable taxes.
Create your own group of 6!***
***based on availability, minimum of 5 participants required.
(must complete by June 13, 2021)
Back to Special Offers