Featured Offer
Golf for FREE?
You could be Mayfair Lakes' next Golfer of the Day!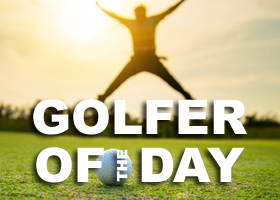 More Details
Mike Smedstad, PGA of Canada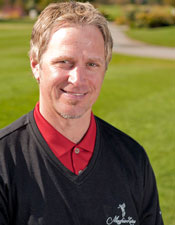 General Manager
Tel: (604) 232.2651
msmedstad@golfbc.com
Unlike most who turn professional, Mike did not start playing golf until he was 20 years old. He started golfing in the summer of 1986, taking a break from his studies while home back in the city of Cranbrook. He bought a membership at the local club and has never looked back since!
Mike started working at McCleery Golf Club in the winter of 1990, ironically the same year he got married, and his passion for the game saw him turn professional shortly after. He worked as a teaching professional at Riverway Golf Club in Burnaby for three years before turning his sights on the management side of the business. Mike became a General Manager in 1998 working with Eaglequest for six years. In his current role as General Manager, Mike is surrounded by a talented team of professionals in all aspects of the operation and he still enjoys teaching the odd lesson. His wife Diana, along with his children Ben and Jessie, have supported him throughout his career and all remain active in sport.