Featured Offer
Golf for FREE?
You could be Mayfair Lakes' next Golfer of the Day!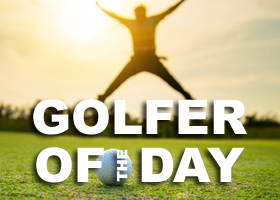 More Details
Shingo Akizuki, PGA of Canada
GBC Golf Academy Teaching Professional
Tel: (604) 276-0585
sakizuki@golfbc.com
With many years of experience in the golf industry and professional competition, Shingo possesses the necessary knowledge and experience to enhance the game of every golfer, from beginner to seasoned professional. By focusing on swing fundamentals and specializing in the short game, Shingo enjoys working together with his students to determine the most effective ways to meet and exceed a player's goals.
Shingo Akizuki joined the Mayfair Lakes team in 2003 and became a member of the PGA of Canada later that same year. In 2007, he played a full season on the Canadian Tour, where he had the opportunity to play against and observe the practice routines of some of the world's best golfers.