Featured Offer
Kids play FREE!
at Olympic View Golf Club or Arbutus Ridge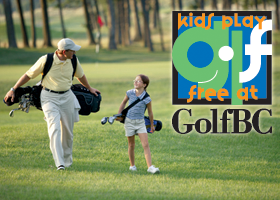 More Details
Jeff Palmer

CPGA Director of Instruction
The GBC Golf Academy at Olympic View

Tel 250.474.3691
Email
jpalmer@golfbc.com
Recipient of the 2015 PGA of BC "Junior Golf Leader of the Year" award and 2014 Professional Development Program Order of Merit Winner!
Over the past 20 years Jeff Palmer, Director of Instruction, has travelled the world working at some of the finest facilites in North America and China. He has established golf academies in Hawaii, Ontario and China coaching players of all levels, helping them to develop their golfing skills but also inspiring them to thoroughly enjoy the game. Jeff is also a dedicated player having played in various tour events in North America and Asia.
Palmer has spent time with some of the games finest instructors including Mike Hebron, Jim McLean, Jim Flick, Butch Harmon, Jim Hardy, Jeff Ritter and Pete Cowan and has incorporated much of what he has learnt from them into his coaching philosophies.
Palmer's approach to coaching his clients is to spend ample time with them watching and listening to learn their challenges so that, together, a sensible game improvement plan can be created. Student assesments and measureable testing data are used so that these plans are best implemented for improved practice and play. As a trained PGA of Canada and NCCP coach Jeff has worked tirelessly to build a growth oriented junior program and in 2015 the GBC Academy at Olympic View will carry Golf Canada's premiere designation as a National Junior Development Center.
Jeff has spent the last three seasons at Olympic View and most recently has been awarded the 2013 PGA of BC Teacher of the Year for the Vancouver Island Region, 2013 and 2014 Junior Leader of the Year for the Vancouver Island Region and is the reigning 2014 PGA of BC Professional Development Points Champion.