Featured Offer
Kids play FREE!
at Olympic View Golf Club or Arbutus Ridge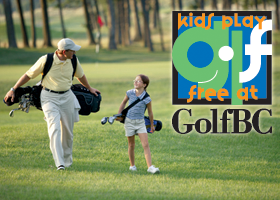 More Details
Pro Tips
Chipping Basics

by Gordy Scutt, Academy Instructor and PGA of Canada Professional
Chipping is a part of the game that is easy to learn and can drastically lower ones score but very few people practice it properly. We utilize chipping when we hit the ball just a few steps off the green and we need to give ourselves a chance to get it up and down.
Rule #1 - Weight forward, hands forward at address and keep them there. This allows you to hit down on the ball and catch the ball solidly.
Rule #2 - Pick a spot the same distance on the green (a few feet on, just past the fringe). This being said when the hole is close in proximity choose a lofted club to allow for less roll and keep it close, and if the hole is further on the green (lots of green to work with) choose a lower lofted club ie 7 or 8 iron to let the ball release to the hole with a shorter swing. With smaller more concise swings you will get more consistent contact and better overall results.
Rule #3 - Consistent tempo. Make sure you have the same rhythm both backswing and forward, this will allow for predicted results on how far the ball will roll out. If you get quick with the tempo the ball will come out hotter with more rollout and thus the opposite if you decelerate through the shot.
If you focus these 3 basics the next time you go to practice I believe you will see increased results in your chipping and therefore lower your overall scores. Always remember a good short game can make up for a lot of mistakes that can happen throughout a round! As always, consult your local PGA of Canada professional with any questions and they will be glad to help.
Email Gordy Scutt
As Seen on TV!
Watch Olympic View's Kevin Maxwell with Global TV's Jay Janower on the "On Course with Global" segment chatting about warming up for your golf game.
Videos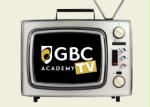 We have a number of videos posted on our
YouTube channel
to help you with your golf game!
Click here
to visit and be sure to subscribe so you don't miss out on valuable tips!