About GolfBC
Featured Offer
Take 30!
Online Savings at Arbutus Ridge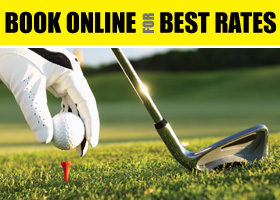 More Details
GolfBC Media and Press Room
Welcome, and Thank You for your interest in the GolfBC Group - owners and operators of twelve golf courses throughout British Columbia and Hawaii and the Crystal Lodge in Whistler Village. To read about what's new at GolfBC, scroll down to "News", a listing of our Press Releases.
News
27-FEB-2015
The GBC Golf Academies at Olympic View and Mayfair Lakes have recently been named two of five Junior Development Centres in BC for the remainder of 2014 and for the 2015 golf season. This initiative was introduced by the Ontario Golf Association in conjunction with Golf Canada to offer juniors and their parents a permanent home, a facility that can take care of their developmental needs from the first time they touch a club all the way through to competitive golf. Junior Golf Development Centres provide a ...
11-FEB-2015
The GolfBC Group is pleased to announce the acquisition of the May family's interest in Mayfair Lakes Golf & Country Club. "GolfBC will continue to manage the facility with no major changes in the day to day operations," said Andy Hedley, Vice President of Operations for GolfBC Group. "We remain focused on providing excellent service and conditioning as we have done in the past," he added. "GolfBC would like to thank the May family for their original vision in creating this beautiful golf course, and for ...
22-DEC-2014
The Wailea Blue Course golf shop has relocated to its contemporary new home at 100 Wailea Ike Drive, across from The Shops at Wailea in the heart of the resort. Long-time Wailea Golf fans may remember the location as the site of the original Blue Clubhouse, but the complex itself has been expanded and renovated into an elegant and modern new facility. Accompanying the new golf shop is a beautifully renovated and reconfigured course as well. Golfers on the Blue are now experiencing this classic Hawaiian ...
20-NOV-2014
As of November 20th the Golf Course will be open on 18 holes with minor golf course interruptions. Completion date is weather dependent, as we continue on to the next stage of our major drainage project that was started in February, 2014. About the Slit Drainage Project The engineering firm hired, KellyAmi Inc., is the industry leader in designing complete drainage systems throughout all of North America. They have completed extensive drainage work at courses such as Capilano Golf Club, The Vancouver Golf ...
22-MAY-2014
Table Nineteen Lakeside Eatery, at Nicklaus North Golf Course in Whistler, is opening on Saturday May 24, 2014. Nicklaus North Golf Course is pleased to announce that its restaurant, lounge and patio is opening after renovations, under its new name: Table Nineteen Lakeside Eatery. Situated four minutes north of Whistler Village, this stunning location along glacier-fed Green Lake and overlooking the award-winning 18 hole golf course is home to a newly renovated and invigorated "Nineteenth Hole". "We are ...