About GolfBC
Featured Offer
25th Anniversary Special!
Retro Pricing on Green Fees at Olympic View!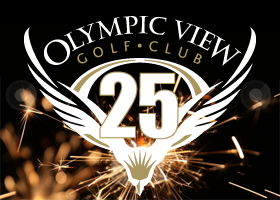 More Details
GolfBC Media and Press Room
Welcome, and Thank You for your interest in the GolfBC Group - owners and operators of twelve golf courses throughout British Columbia and Hawaii and the Crystal Lodge in Whistler Village. To read about what's new at GolfBC, scroll down to "News", a listing of our Press Releases.
News
26-SEP-2012
Michelle Wie commits time and resources to support the presitigous Michelle Wie HSJGA Tournament of Champions at the Wailea Golf Club on Maui! The biggest draw in women's golf for the past decade, Michelle Wie, has committed to support the season ending HSJGA Tournament of Champions, hosted by the Wailea Golf Club December 15-16, the most prestigious junior golf event in her native state of Hawaii. In a record setting 2002 season Wie won the 15-18 year old age division as a 12 year old member of the Hawaii ...
30-AUG-2012
The PGA of BC recently conducted their first annual rankings for golf courses across the province and we are proud to announce that Gallagher's Canyon has earned the distinction of being included as... PGA OF BC'S TOP TRACKS 2012 PROVINCIAL #17 RANKED FACILITY 2012 REGIONAL BRONZE MEDALLIST FACILITY In addition, Nicklaus North and Olympic View both also received the following distinction: 2012 REGIONAL BRONZE MEDALLIST FACILITY PGA of BC members were polled to make their choices for the top three ...
17-AUG-2012
New coffee-table book Spectacular Golf Western Canada profiles nearly 80 of the most scenic and challenging golf holes in British Columbia and Alberta. "You will no doubt find this beautiful book an inspiration as it captures all that is wonderful about our game." —Richard Zokol, Canadian Golf Hall of Famer. In celebration of the sport of golf and to encourage players new and experienced to enjoy the game in one of the world's top golf destinations, GolfBC Group's Nicklaus North Golf Course, Gallagher's ...
12-JUN-2012
The GolfBC Group, a Canadian leader in player development in the golf industry, announces the latest addition to its "Growing the Game" initiatives, the GolfBC Quik Tees. Painted a vibrant orange colour and placed approximately 150-200 yards from the green, the new tee boxes will shorten the courses to approximately 3,000 yards, while maintaining the established par of each hole. The new Quik Tees will offer an opportunity for golfers of all abilities to play a championship golf course, making golf more ...
19-APR-2012
A West Coast Mountain Contemporary home designed by local architect Brigitte Loranger features interior design by Vancouver based Maza Interior Design. Drop by for a tour of this amazing home, and to meet our Team, on Saturday between 12-4pm. Address: 8000 Cypress Place in Whistler, BC (first house on the right as you enter the Cypress Place neighbourhood). The Show Home The show home has many sustainable elements such as geothermal heating and cooling, triple pane windows, energy saving lighting and ...