About GolfBC
Featured Offer
Value Pass at Olympic View
Unlimited Golf ANYTIME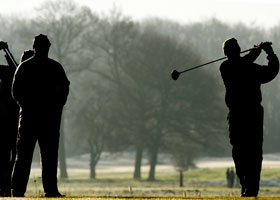 More Details
Work with us!
In order to create the ultimate golf experience, one has to hire the right people. We see golf as an exciting career for all types of professions. Golf, more than any other sport, is experience driven. The more positive impressions we are able to create for our Guests, the greater the opportunity for us to stand out as industry leaders.
Current Employment Opportunities
To apply for a position at a GolfBC property
Submit your current resume and references, to the specific property (application details included on Job Postings).

If a property has no positions open at this time, you are still welcome to submit your application, which we will keep on file for 3 months.
Are you interested in a career in tourism/recreation?
Visit
go2hr.ca
to answer any questions you may have and to help get you started.
HR Awards
While they were still part of the GolfBC portfolio, Arbutus Ridge Golf Club was the recipient of the 2017 Tourism Vancouver Island
Employer of the Year Award
, sponsored by go2HR, which recognizes a tourism business that exemplifies best practices in all areas of operations and human resource management.
Read Press Release
GolfBC was selected as "runner-up" for the 2008 'Employees First' Award! The 'Employees First' award is presented each year to a BC tourism employer to recognize exceptional standards of excellence in human resources and people management.