Special Offers
Featured Offer
Winter Lesson Rates now Available
Private instruction with a PGA of Canada certified, Olympic View Academy instructor at a discounted rate, all winter long!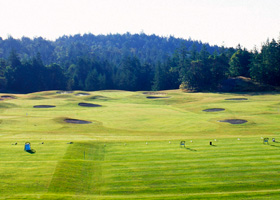 More Details
Special Offers by Region
Vancouver to Whistler

Vancouver Island

Okanagan

Maui

-Nicklaus North
-Mayfair Lakes
-Crystal Lodge

-Olympic View

-Gallagher's Canyon
-Pinnacle
-Okanagan GC
(Bear & Quail)

-Wailea Golf Club
(Gold, Emerald, Blue)

View Offers
View Offers
View Offers
View Offers
Partner Offers
Offers from our preferred partners. Deals for GolfBC members and cardholders from our industry partners such as BCAA and more.
Why log in?
There are promotions that are only available to registered users of GolfBC. Is your
profile up to date
? We also have promotions exclusively for locals and residents of each region! Not registered yet?
Click here to sign up
.