About GolfBC
Featured Offer
Holiday Parties at Gallagher's Canyon
Still some great 2019/20 dates available for this season's Holiday party!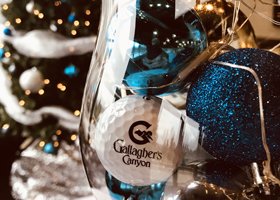 More Details
High Resolution Media Images
To access the images, please
email us
for log-in information.
In order to protect the use of the photographs, please contact us for approval prior to using an image for any new project and/or publication. Unless otherwise indicated, photo credit is to be given to GolfBC Group.
Region
Courses
Vancouver to Whistler

Nicklaus North
Mayfair Lakes

Log In
The Okanagan

Gallagher's Canyon & The Pinnacle
The Okanagan Club - Bear & Quail

Log In
Vancouver Island
Log In
Maui

Wailea Golf Club - Gold, Emerald & Blue

Log In