Special Offers
Featured Offer
Group Therapy
Nicklaus North's Golf Tournament Packages for 12 - 24 players!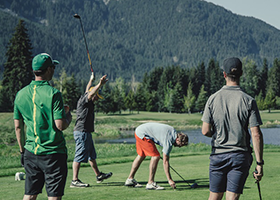 More Details
Opening Date DELAYED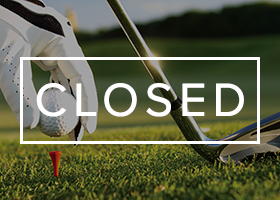 GolfBC Update on COVID-19: Golf Facilities Now CLOSED
In order to prioritize the health and safety of our Staff, Members and Guests, and based on direction from the Public Health Agency of Canada regarding Coronavirus (COVID-19) precautions and social distancing measures, following our previously announced restaurant closures GolfBC has now made the difficult decision to completely close our British Columbia golf courses effective March 22, 2020. At seasonal golf courses this will mean a delay of the targeted opening dates, until further notice.
Although this decision has not been easy for us to make, we feel it is the socially responsible thing to do. With our 2020 golf season just around the corner, we will continue to monitor the situation to the best of our ability and will provide further updates as soon as possible.
We will post further updates on the
Blog page
of the GolfBC website, as they happen.
Thank you for the overwhelming support and understanding of our Members and golf communities as we work through these challenging times.
Back to Special Offers