Special Offers
Featured Offer
Holiday Parties at Gallagher's Canyon
Still some great 2019/20 dates available for this season's Holiday party!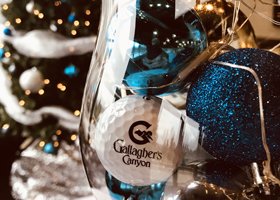 More Details
Check Your Gift Card Balance Online
First time checking card balance online?

Returning visitors

To register, click on the button below and enter the 19-digit card number
The default "Card Password" is the 3-digit CVC
You will then need to set up a new password (at least 6 alpha-numeric characters)
Set up two password reminder questions.

Click on the button below to log in with your card number and password.
At the top green bar you will see "Home", "My Card" and "My Profile".
View points balance and transaction history under "My Card". Change password under "My Profile".
More Information & Inquiries