Posted on
1st March, 2016
Source: Brad Ziemer, Guest Contributor
Kelowna resident delighted to receive sponsor's exemption into GolfBC Championship.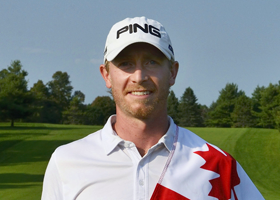 The inaugural GolfBC Championship won't be just another golf tournament for Greg Machtaler.
In so many ways, this will be his major.
When Machtaler learned that Kelowna had landed a Mackenzie Tour--PGA TOUR Canada event, the lifelong Okanagan Valley resident was delighted. He was overjoyed when he found out he was receiving a sponsor's exemption to play in the $175,000 tournament, scheduled for June 9-12 at
Gallagher's Canyon
. "This means so much to me," says Machtaler, a Summerland native who for the past year has called Kelowna home. "Being raised here, it was a dream of mine to have an event like this come to the Okanagan. I have never been able to play a big tournament like this in my home area before and I know I'll have a bunch of friends and family come out. So I am really excited."
Machtaler has no doubt the Kelowna area will embrace the event.
"This place, especially in the summer-time, is golf nuts," he says. "I think the people here are going to come out to support it in a big way and you are going to see some really good crowds."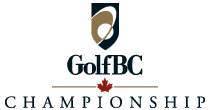 Machtaler figures the
GolfBC Championship
will be one of the highlights of his professional golf journey, which he likens to a long roller-coaster ride. There have been so many highs and lows. He turned pro several years ago after a fine collegiate career at Brigham Young University, the Utah school that produced Canadian stars like Mike Weir and Richard Zokol. Machtaler has at times played brilliant golf. Take the summer of 2013, for example, when he won the PGA of BC Championship, two other PGA of BC titles -- the Assistants and Pro-Assistant championships -- as well as the Canada Cup tourney in Victoriaville, Que. He followed that up with his biggest win of all, shooting a nine-under 63 in the final round to win a PGA Tour Canada event in Ottawa in the summer of 2014.
But there have also been plenty of lows along the way. Machtaler has been hampered by a bad back since hurting it in a snowboarding accident a couple of years ago. The past year was a struggle. He made only one cut in eight starts on the PGA Tour Canada circuit in 2015 and lost his exempt status. "Last year was a tough year," he says. "I was really struggling, I just couldn't stop thinking about my swing. I started to get too technical again and that's my one downfall. I am such a feel guy and I got away from that for a couple of years. Then my back started acting up again, which was really annoying. I couldn't swing the way I wanted to and it just kept snow-balling. The confidence started waning."
Machtaler put the golf clubs away for most of the winter and spent the past few months working in sales for his buddy's roofing company in Kelowna. He recently started hitting balls again and says his back feels good. He also made the difficult decision to focus his golf in a different direction. He plans to return to his home course, Summerland Golf & Country Club, to work as a teaching pro and forego his dream of being full-time tour pro. "I am getting older, I am going to be 33 this year, and the older I get, the harder it gets to chase it, especially with how good the guys are these days," he says. "I don't have a lot of money to do it. I never have had any big sponsors to help me out. I play a lot better when I have some stability, if I have a job and have something I can fall back on where golf isn't the be-all and end-all. I can relax a little more."
Machtaler doesn't figure to feel much stress at Gallagher's Canyon. He'll go there feeling like he has nothing to lose. He loves the course, which be began playing in his junior golf days, and hopes to have his girlfriend, Laura, a medical school student, caddying for him. "I am not looking at it as pressure at all," he says. "It is a great opportunity for me. It is nice to be guaranteed that spot. If I play well, fantastic, if I don't play well, I am still going to have a job to come back to when it is all said and done and will still have my friends here, my family, my girlfriend and people who care about me. I am really excited and think I can play really well there. I can't wait."
[For more information on the GolfBC Championship, including tickets, volunteering, caddying or sponsorship, visit
golfbcchampionship.com
]

Article by Guest Contributor Brad Ziemer, as featured in the March 2016 edition of the GolfBC eNews. Brad Ziemer covers the B.C. golf scene for the Vancouver Sun. He received Golf Canada's Distinguished Service Award in 2013 and was also named the PGA of British Columbia's Patron of the Year in 2013...