Posted on
1st April, 2016
Source: Brad Ziemer, Guest Contributor
To borrow a famous quote from broadcaster Verne Lundquist: "Yes Sir!"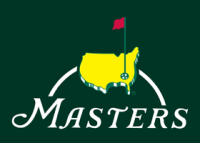 It is officially the golf season.
The calendar has turned to April, which is Masters month, and to me, and I suspect many of you, that's what the Masters has always meant.
If we were lucky, we may have squeezed in a round or two of winter golf or maybe hit the links while on vacation. But when I see the azaleas in full bloom at Augusta National and hear that schmaltzy music that CBS plays during its telecast, something happens to me. I feel this sudden urge to head to the course or at least go bang some balls at the range. I can almost hear my golf clubs calling my name.
I think that's part of the reason why the Masters has always been my favourite major. The mere mention of Amen Corner gets me excited about playing again and I begin dreaming that this will be the year that I finally figure out this confounding game. Never happens, of course, but that doesn't matter.
I have been watching the Masters for as long as I can remember and can't count how many Sundays I have spent on the couch glued to my television watching the back-nine drama unfold.
There have been so many dramatic finishes. As Canadians, we'll never forget Mike Weir winning in a playoff in 2003. One of my favourites was watching Phil Mickelson drain that birdie putt on the 72nd hole in 2004 to win his first Green Jacket. I didn't realize Phil could jump that high.
Ben Crenshaw's emotional win in 1995 comes to mind. So does Greg Norman's collapse in 1996 when he handed the tournament to Nick Faldo. Sorry, Sir Nick Faldo, as Jim Nantz would say.
It was so hard to not feel badly for Norman, who in 1987 had watched Larry Mize drain a 140-foot chip shot to beat him on the second hole of a sudden-death playoff.
Last year, Jordan Spieth began his magical 2015 run by going wire to wire to win at age 21.
But those tournaments all pale to that one in 1986 -- yes, it really has been 30 years -- when a 46-year-old Jack Nicklaus turned back the clock and won for the sixth and final time at Augusta National.
The Golden Bear was on the 17th green when Lundquist uttered that famous quote. Nicklaus had just stroked a birdie putt and as the ball approached the hole, he raised his putter toward the cup. Lundquist's three-word call was perfect: "
Maybe. . .Yes Sir!
" he said as the fans -- excuse me, patrons -- exploded. I -- and I expect so many other golf fans -- leapt off our couches in unison.
It truly was one of sport's special moments, ones the Masters seems so good at delivering.
This year's tournament figures to be another beauty. It is a tough one to handicap, as there are so many great young players who seem capable of winning.
Spieth hasn't been on form of late, but obviously has great memories of last year. Rory McIlroy will be looking to complete the career grand slam and the course seems tailor-made for Bubba Watson, who won there in 2012 and 2014.
And of course the winner of last year's final major, Australian Jason Day, must be considered a heavy favourite. All Day did in the month of March was win Arnold Palmer's tournament at Bay Hill and follow that up with a win at the Dell Match Play.
It should be fun to watch and I know exactly where I will be on Sunday afternoon. After that, I'll be heading to the course.
Article by Guest Contributor Brad Ziemer, as featured in the April 2016 edition of the GolfBC eNews.

Brad Ziemer covers the B.C. golf scene for the Vancouver Sun. He received Golf Canada's Distinguished Service Award in 2013 and was also named the PGA of British Columbia's Patron of the Year in 2013...