Posted on
1st April, 2017
Source: Brad Ziemer, Guest Contributor
Well, I guess we smug West Coasters now know how the rest of Canada feels.
For as long as I have been playing the game, British Columbia golfers -- at least those of us living in the southwest corner of the province -- have enjoyed bragging about how we can golf year-round here in God's country.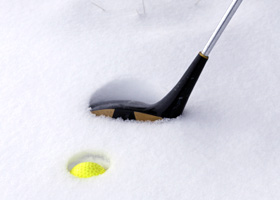 Then this past winter happened.
I don't know about you, but the only winter golf I played was in Arizona. I did make one trip to my local driving range, but quickly retreated inside the clubhouse when I discovered the overhead heaters weren't working. It seemed when the courses weren't covered in snow, they were frozen by frigid -- for us, anyway -- temperatures. And when it did warm up, it poured rain.
So my clubs sat in the garage and I expect I am not alone.
Even though I have never particularly enjoyed playing winter golf on soggy and muddy fairways, it seemed I always got in a handful of obligatory winter rounds. And yes, I have occasionally been guilty of texting friends in other parts of the country and letting them know that I had just spent a lovely day in January out on the course. I left out the part about my shoes being soaked and losing the feeling in my toes. I had golfed, damn it, and was proud of that.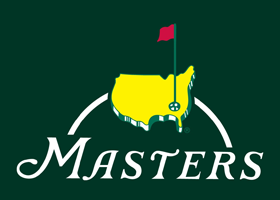 Maybe that's why I seem to be more relieved than ever that the golf season is finally here. At least it will be very soon. For me, the official start of the golf season has always been the Masters tournament.
The Masters, which goes April 6-9, gets me excited about the golf season. I always love watching the tournament and this year's version figures to be extra special with three Canadians in the field. Yes, 2003 champion Mike Weir will have some Canadian company. Ontario's Mackenzie Hughes and Abbotsford's Adam Hadwin will be playing their first Masters. We can only imagine how excited those two must feel.
Hadwin, who had to postpone his Tahiti honeymoon to play at Augusta National, was at a loss for words during a recent conference call with Canadian reporters when he talked about making his first Masters appearance.
"What a treat," Hadwin said of the spot in the Masters he earned by winning last month's Valspar Championship in Florida. "This is incredible, to be able to go there and be a part of the Masters, I am speechless. I am shaking, nervous, excited, I can't wait to be on the grounds. I have friends who have gone and said it is absolutely everything everybody always talks about. I can't wait to get there and to first set foot on the grounds and walk and play and just soak every bit of it in."
That's the way some of us British Columbians are feeling about getting out on a golf course. Any golf course.
Of course, it is not just golfers who have been lamenting what has been a long winter. Golf courses have also been hurt by Mother Nature. While it's true that the courses that do remain open during the winter do not budget for a whole lot of play, they do expect considerably more than they got this winter.
Even the courses that close for the winter have been affected. Some of the Interior courses had to delay their openings by a couple of weeks. Golf course owners are hoping that there will be some pent-up demand from golfers to make up for this long winter.
I pledge to do my best. How about you?
It's time to plant that tee in the ground. After all, it's not frozen any more.
Article by Guest Contributor Brad Ziemer, as featured in the April 2017 edition of the GolfBC eNews.

Brad Ziemer covered the B.C. golf scene for the Vancouver Sun for nearly 25 years. He received Golf Canada's Distinguished Service Award in 2013 and was also named the PGA of British Columbia's Patron of the Year in 2013.