Posted on
1st June, 2017
Source: Brad Ziemer, Guest Contributor
Sunday, May 28 was Get Out and Golf Day here in Canada. Hope you didn't miss it. If you did, not to worry. Get out and play today. Or tomorrow.
I'd like to propose something a little different.
I hereby declare June here in British Columbia to be Get Out and Watch Some Golf Month.
That's right, watch some golf, and there will be plenty of opportunity over the next three weeks to do just that.
The Mackenzie Tour-PGA Tour Canada circuit is back for its annual three-tournament swing through B.C. and it's an opportunity for golf fans to see some of the world's best young players.
That's not an exaggeration. I can guarantee that a handful of the 156 guys who tee it up in each of the three B.C. events this month will soon be playing on the PGA Tour.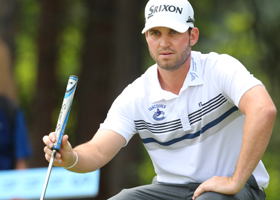 This is the start of the fifth year of the Mackenzie Tour. And in that short time a number of its former members are now playing on golf's biggest stage. Three of them, Abbotsford's Nick Taylor, Mackenzie Hughes of Dundas, Ont., and American Tony Finau, have already gone on to win on the PGA Tour. Others most certainly will follow.
When you include players who played on the former Canadian Tour, which was taken over by PGA Tour Canada in 2013, the numbers become even more impressive.
For example, at the recent Dean & Deluca Invitational at Colonial Country Club in Fort Worth, Tex., the field included 14 players who spent time playing in Canada. That included Abbotsford's Adam Hadwin, who earlier this spring won the PGA Tour's Valspar Championship and is now ranked inside the top 50 in the world. Hadwin won twice on the former Canadian Tour before gaining Web.com Tour status in 2012.
The Mackenzie Tour is the first step of professional golf's corporate ladder. Players finishing in the top five on the money list in Canada earn promotion to the Web.com Tour and from there can play their way onto the PGA Tour.
The fact the Mackenzie Tour each year sells out five qualifying schools in a matter of minutes should give you an idea of how badly young pros want to begin that journey.
The three British Columbia stops are being marketed this year for the first time as the
B.C. Golf Swing
. It begins with the
Freedom 55 Financial Open
, which goes June 1-4 in Vancouver. That is followed by the
Bayview Place Cardtronics Open
, June 8-11 in Victoria. The
GolfBC Championship
concludes the B.C. Golf Swing June 15-18 in Kelowna. The tournaments are played at three terrific golf courses: Point Grey in Vancouver, Uplands in Victoria and Gallagher's Canyon in Kelowna.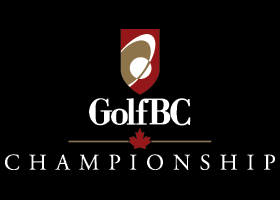 The GolfBC Championship is the new kid on the block. The $175,000 event made its debut last summer and
raised an impressive $150,000 for charity
.
All three events try to get fans involved. At the GolfBC Championship, fans can enter a
long-drive challenge
on the Wednesday of tournament week. A
$20 entry fee
, with proceeds going to the B.C. Cancer Agency, gets you three shots on the range. A few NHL players and local sports celebrities will also participate and long drive champion Jamie Sadlowski, who has been granted an exemption to play in the tournament, will be demonstrating his prowess on the range.
In Vancouver, tournament organizers of the Freedom 55 Invitational have organized a three-kilometre charity walk to coincide with Sunday's final round.
And did I mention tickets are cheap? In Kelowna, for example, $25 will get you a pass to the GolfBC Championship for the entire week (buy online now!).
Day passes are also available.
So there are no excuses. Get up off that couch and watch some golf this month.
Article by Guest Contributor Brad Ziemer, as featured in the June 2017 edition of the GolfBC eNews.

Brad Ziemer covered the B.C. golf scene for the Vancouver Sun for nearly 25 years. He received Golf Canada's Distinguished Service Award in 2013 and was also named the PGA of British Columbia's Patron of the Year in 2013.