Posted on
1st April, 2018
Source: Brad Ziemer, Guest Contributor
It's April and that means golf fans have Georgia on their minds.
There is never any shortage of hype when the first major championship of the year is contested every April at Augusta National Golf Club. But I sense this year's Masters is going to take things to a whole different level.
For that we can thank Tiger Woods.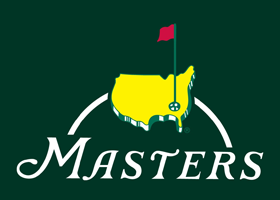 The return of Woods, who has missed three of the last four Masters while he battled a bad back and some personal demons, figures to send television ratings through the roof. If you have any doubt about that, check out the ratings NBC got for his last two PGA Tour appearances at the Valspar and Arnold Palmer Invitational events in Florida. Woods finished tied for second at the Valspar and tied for fifth at the Arnold Palmer and that has the golf world more than a little excited about the Masters, an event Woods has won four times.
Throw in the fact that Phil Mickelson, at age 47, is playing great golf again and you have a recipe for some serious Masters mania.
We all have our Masters moment. Mine was way back in 1986 watching a then 46-year-old Jack Nicklaus make a Sunday charge to win his sixth green jacket.
I'm not sure anything can top that for me, unless, of course, Woods and Mickelson find themselves duking it out on Sunday's back nine of this year's Masters.
It's funny how quickly things can change. A few months ago, many wondered if Woods would compete again and most observers seemed resigned to the fact that he would not be adding to his 14 major championship wins. Now, suddenly, he's the betting favourite heading into the Masters, a tournament he last won in 2005 when he beat Chris DiMarco in a playoff.
I wouldn't pick him to win, but I sure won't be surprised if he contends. Consider his record at Augusta National. In addition to his four wins, Woods has finished inside the top 10 on nine other occasions. He knows the nuances of Augusta National better than anyone. The nagging question for me is whether he can drive the ball well enough to win.
Mickelson, who has three Masters titles of his own, is coming off a big win last month at a World Golf Championship event in Mexico. It was Mickelson's first win since his dramatic Open Championship victory in 2013 at Muirfield. Like Woods, Mickelson knows Augusta National inside out. And just like Tiger, I expect Mickelson to contend if his driver cooperates.
But this will certainly be more than a two-man tournament. I am not sure the men's game has ever been deeper. There is a veritable murderer's row of great players who are capable of winning at Augusta.
Justin Thomas, Rory McIlroy, Dustin Johnson, Jordan Spieth, Jon Rahm, Alex Noren, Paul Casey, Jason Day, Justin Rose and Sergio Garcia, the defending champion who named his newborn daughter Azalea after Augusta National, come immediately to mind. And don't forget about the suddenly resurgent Bubba Watson, who has already won twice this year and will be attempting to complete his Masters hat trick.
If you are looking for a longshot with a shot, consider British Columbia's own Adam Hadwin. The Abbotsford native is putting together another solid year. He has finished no worse than 12th in his last three stroke-play starts and has not missed a cut this season. Hadwin made his Masters debut last year and finished tied for 36th. It wouldn't surprise me to see him finish much higher this year.
No matter what happens at the Masters, the game of golf figures to be a winner. The fact is Tiger Woods doesn't just drive TV ratings. Talk to club pros just about anywhere and they will tell you that Woods also drives traffic to golf courses. He truly does move the needle.
So it's time to cue that familiar Masters theme song and to stop and smell the azaleas. The table seems set for something special and I have already started preparing my couch for four very long days glued to my television set. I don't think I am alone.
Article by Guest Contributor Brad Ziemer, as featured in the April 2018 edition of the GolfBC eNews.

Brad Ziemer covered the B.C. golf scene for the Vancouver Sun for nearly 25 years. He received Golf Canada's Distinguished Service Award in 2013 and was also named the PGA of British Columbia's Patron of the Year in 2013.