Posted on
1st August, 2018
Source: Brad Ziemer, Guest Contributor
I have a golf cap, sweat-stained and slightly tattered, that is now several years old. I'm tempted to get rid of it, but have decided to hang onto it for sentimental reasons.
After all, it may become a collector's item.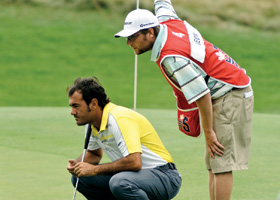 That cap is from the 2011 RBC Canadian Open, which was held at Shaughnessy Golf & Country Club in Vancouver. I thought the tournament would have returned to Shaughnessy by now, especially given the almost universal praise the course received from the PGA Tour players back in 2011 and before that in 2005. But now I'm not sure if it will ever be back.
There seems to be a lot of excitement about the Canadian Open these days. Starting next year, it has a new date that should further bolster its field. It's moving to the week before the U.S. Open in early June and getting out from under the awful date in late July it has held for several years sandwiched between the Open Championship, a World Golf Championship event and the PGA Championship.
It's also moving away from Glen Abbey Golf Course, which seems to be making a lot of people happy. Sadly, the tournament won't be moving away from the Greater Toronto area.
Hamilton is about as far as the Canadian Open is going to travel in the foreseeable future. Hamilton Golf & Country Club will play host to the event in 2019 and again in 2023.
Laurence Applebaum, who has just completed his first year as chief executive officer of Golf Canada, reiterated during the recent Canadian Open that the tournament will remain in the Greater Toronto area, while the CP Women's Open will continue to move around the country.
Why does one move and the other one doesn't? Good question.
The short answer is money. Golf Canada relies heavily on revenue from the Canadian Open to partially fund its operations and, quite simply, the tournament makes more money when it is held in the Toronto area. Golf Canada took a bath when the tournament was held at Royal Montreal Golf Club in 2014 and was a little disappointed in the attendance when the event was last held at Shaughnessy in 2011.
Then there's RBC. As title sponsor, ultimately it is their call. Trust me, if RBC wanted to hold the tournament in Vancouver, it would be here. But it doesn't and I don't see that changing any time soon.
That's a shame. With the new date, a convincing argument can be made that the tournament should move west when the U.S. Open is being held the following week on the West Coast. Golf Canada and RBC obviously don't buy that argument.
Next year's U.S. Open, for example, is at Pebble Beach in California. In my mind, it would have made perfect sense to have the Canadian Open at Shaughnessy, where the players would have a short two-hour flight to San Francisco. Instead, they will be in Hamilton, which of course makes for a much longer trek.
The U.S. Open is also being held on the West Coast in 2021 at Torrey Pines near San Diego and in 2023 at Los Angeles Country Club. Again, Vancouver would make a lot of sense for players who want to play the week before the U.S. Open. Same time zone, short flight.
But as noted previously, Hamilton has already been named as the 2023 site of the Canadian Open. A site for 2021 has not yet been announced, but I'd bet you an old golf cap that Shaughnessy won't be getting that one either.

Brad Ziemer covered the B.C. golf scene for the Vancouver Sun for nearly 25 years. He received Golf Canada's Distinguished Service Award in 2013 and was also named the PGA of British Columbia's Patron of the Year in 2013.