Posted on
1st April, 2019
Source: Brad Ziemer, Guest Contributor
For many of us mere mortals who simply play the game for all the fun and frustration it provides, the arrival of the Masters tournament in early April signifies the official start of the golf season.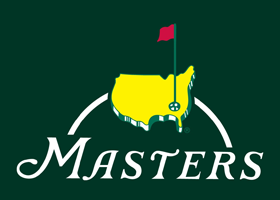 After all, many weekend warriors in British Columbia are just emerging from what seemed like an especially long winter of golf hibernation.
But for those who play the game at the highest level on the PGA Tour -- including a foursome of British Columbians -- their season is already half over. For many of them, the next four months will determine whether they will keep their cards and continue enjoying the good life on professional golf's gravy train. It's the beginning of crunch time and the ultimate goal, of course, is finishing the year inside the top 125 on the PGA Tour's FedEx Cup points list.
Now seems like a good time to see how those four British Columbians -- Adam Hadwin, Nick Taylor, Roger Sloan and Adam Svensson -- are faring as the PGA Tour heads into the second half of its schedule.
Let's start with Hadwin, who is Canada's top-ranked player and currently sits 35th on the FedEx points list. Thanks to a nice start to his season, Hadwin has pretty much clinched his spot inside the top 125. He had two top 10s last fall and teamed with Abbotsford neighbour Taylor to tie for fourth as they represented Canada at the World Cup of Golf in Australia.
Hadwin's momentum continued into the new year when he tied for second at the Desert Classic in La Quinta, Calif., in January. That seemed to set him up for a big year, but his game has tailed off in recent weeks.
Hadwin has only broken 70 once in his last 11 rounds and is coming off two missed cuts at the Players Championship and Valspar Championship, a tournament he won in 2017. Hadwin is focused on making this fall's Presidents Cup International team and will need a big finish to his season to qualify. We'll give Hadwin a grade of B for his first half.
Taylor, meanwhile, has been playing his best golf of late. He had a nice Florida swing, highlighted by a tie for 16th at the Players Championship. Taylor has only missed two cuts all year and has not finished worse than tied for 33rd in his last five events.
However, Taylor would be the first to acknowledge that he should probably be higher than the 94th he currently sits on the FedEx Cup points list. Taylor was in position for a possible top-five finish at the recent Valspar Championship with a few holes remaining, but played his final four holes in four-over par and ended up finishing tied for 24th. First half grade: C-plus.
Things didn't go so well for Sloan as a PGA Tour rookie in 2015, but the Merritt native is making the most of a second chance. After a dismal start to his season last fall, when he finished no higher than T60, Sloan has found his form in recent weeks. He tied for 18th at the Desert Classic and broke through with a tie for second at the Puerto Rico Open in late February. He had top-30 finishes at the Honda Classic and Arnold Palmer Invitational last month. Sloan currently sits 79th on the FedEx Cup points list and with a solid second half should keep his card for next year. Grade: a solid B.
Surrey's Svensson is a PGA Tour rookie. Not surprisingly, the 25-year-old former B.C. Amateur champion is experiencing some growing pains. He missed the cut in his three starts last fall, but began the 2019 calendar year in a big way, opening with a nine-under 61 in the first round of the Sony Open in Hawaii in January to grab the early lead. Svensson faded and finished tied for 43rd. He followed that up with solid results at the Desert Classic (T18) and Farmer's Insurance Open (T35), but since then has missed four of five cuts. He is currently 166th on the FedEx Cup points list and needs a strong second half to avoid a return to the
Web.com
Tour. Grade: C-minus.
It should be noted that Hadwin, Taylor, Sloan and Svensson will be watching the Masters like the rest of us. None has qualified to play at Augusta National this year and 2003 winner Mike Weir will be the only Canadian in the tournament.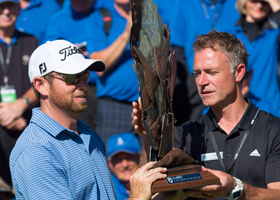 One final note. It was great to see Dan McCarthy win Sunday at the
Web.com
Tour's Savannah Golf Championship in Georgia. McCarthy had that fabulous 2016 season on the Mackenzie Tour-PGA Tour Canada circuit that included wins at the GolfBC Championship at Gallagher's Canyon in Kelowna and the Freedom 55 Financial Championship at Point Grey in Vancouver. He is now in great position to earn a promotion to the PGA Tour later this summer.
Brad Ziemer covered the B.C. golf scene for the Vancouver Sun for nearly 25 years. He is a past recipient of Golf Canada's Distinguished Service Award and the PGA of British Columbia's Patron of the Year award.