Posted on
30th April, 2019
Source: Brad Ziemer, Guest Contributor
Tiger Woods, fresh off his Masters win, at a major championship in May in New York City.
Yeah, there might be some interest in that.
The PGA Championship could not have scripted the debut of its new springtime slot any better. It may be about to shed its derogatory label as the 'fourth' major.
The PGA has long battled something of an inferiority complex. It was golf's final major of the year, held in the dog days of summer in August when a lot of golf fans, quite frankly, were a bit golfed out or away on vacation. It was tough to argue that in terms of stature the PGA didn't quite seem to measure up to the Masters, U.S. Open and Open Championship.
This date change and the fact Woods is back on top of his game is definitely going to help change that. TV ratings should be off the charts as Woods' dramatic win at the Masters has everyone buzzing about golf again.
And the fact the PGA is being held May 16-19 near New York City on a Bethpage Black course regarded as one of the most challenging in the world won't hurt ratings either. There's a sign near the first tee of the Black course at Bethpage State Park on Long Island that reads: "WARNING -- The Black Course is An Extremely Difficult Course Which We Recommend Only For Highly Skilled Golfers."
Okay, that leaves me out.
Bethpage Black also happens to be a course where Woods won one of his 15 majors. He captured the 2002 U.S. Open at Bethpage Black when he beat Phil Mickelson by three shots. Woods was the only player under par that year, finishing the event at three-under.
The 2009 U.S. Open was also held at Bethpage Black and was won by American Lucas Glover with a score of four-under par. Woods finished tied for sixth that year, four shots back.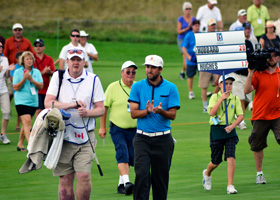 Abbotsford's Nick Taylor made something of a splash at that 2009 U.S. Open. Taylor, then still an amateur, qualified to play at Bethpage Black and finished as low amateur. The highlight of his week was a brilliant five-under par 65 in the second round. He ended up tying for 36th place at eight-over.
Unless he does something dramatic in the next couple of weeks, Taylor won't be back at Bethpage Black for the PGA. There may be only two Canadians in the PGA field. Ontario's Corey Conners is in by virtue of his win at the Valero Texas Open in early April. And Abbotsford's Adam Hadwin figures to draw in off of his world ranking.
But all eyes, of course, will be on Tiger. After collecting his fifth Masters title last month, he'll be chasing his fifth PGA Championship. Woods came close at last summer's PGA Championship, finishing second, two shots behind winner Brooks Koepka at Bellerive Country Club in suburban St. Louis.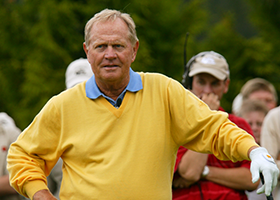 Tiger's chase to catch the Golden Bear is also back on in the wake of his win at Augusta National. That dream to match or better Jack Nicklaus's 18 major championship wins seemed to have died when Woods battled an endless series of injuries and had to have spinal fusion surgery on his back. Now it no longer seems so unrealistic.
So, will Woods get major No. 16 at Bethpage Black? I have a hunch he will contend but not win. Koepka may spoil the story.
All Koepka has done in his last five PGA Championships is shoot a combined 47-under par and of course he won last year. His record in majors -- he now has three of them -- has been nothing short of phenomenal. He tied for second, one shot behind Woods, at last month's Masters. Perhaps things will be reversed at the PGA Championship in the Big Apple.
You can bet that lots of folks will be glued to their televisions watching this major in May to see how it all plays out.
Brad Ziemer covered the B.C. golf scene for the Vancouver Sun for nearly 25 years. He is a past recipient of Golf Canada's Distinguished Service Award and the PGA of British Columbia's Patron of the Year award.