Posted on
4th August, 2020
Source: Brad Ziemer, Guest Contributor
Some mid-summer musings on this strangest of golf seasons. . .
It's August and that means the major championship golf season is upon us. Yes, COVID-19 truly has turned almost everything upside down.
At a time when we should be reflecting on the four major championships, none of them have yet to be played. One of them -- the British Open -- won't be played at all. But the other three are scheduled to go on. Notice the word scheduled. Nothing is certain anymore.
The PGA Championship, which last year was shifted to May, will instead be contested Aug. 6-9 at TPC Harding Park in San Francisco. The U.S. Open, normally held in mid-June, will follow Sept.17-20 at Winged Foot Golf Club in Mamaroneck, N.Y. Both of those tournaments will be played without spectators, something we have gotten used to since the PGA Tour resumed action in June.
The Masters, forever an early April staple that for many of us signifies the beginning of the official golf season, is scheduled for Nov. 12-15. Can they make the azaleas bloom in November at Augusta National?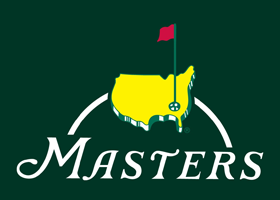 Right now, the Masters is hoping to have some spectators -- sorry, patrons -- at their event. I'm not sure that will happen, but fans or no fans, I will be glued to my couch watching it on TV if the green jackets are able to pull it off.
O CANADA: A little Canadian golf history was made at the recent World Golf Championships event in Memphis. Four Canadians were among the 78 players in the field at the FedEx St. Jude Invitational, the most ever in a WGC tournament.
British Columbians Adam Hadwin and Nick Taylor were joined by Ontario natives Corey Conners and Mackenzie Hughes. It's just the latest sign that Canadian golf at the professional level is deeper than it has ever been.
SENIOR MOMENT: It was nice to see Mike Weir finally get to play his first event on the PGA Champions circuit. The former Masters champion had to persevere through some lean years as he waited for his clock to turn 50. He seems to have rediscovered his game and I expect Weir to do well playing against guys his own age. He tied for 27th in his recent debut at the Ally Challenge in Grand Blanc, Mich.
It's hard to believe it has been 21 years since Weir recorded his first PGA Tour win at Northview Golf Club in Surrey at the Air Canada Championship. As a golf writer who had the good fortune to cover that event, it's a day I will never forget.
SOMETHING MISSING: For the first time in 54 years, the B.C. Amateur Championship was contested without Doug Roxburgh in the field. The 13-time champion had played in the previous 53, missing the cut only three times. When the date of the B.C. Amateur was shifted to late July it conflicted with the wedding of one of Roxburgh's sons. Not surprisingly, Roxburgh put family first. Here's hoping one of the game's nicest guys can start a new streak next summer.
JUST SUPER: Speaking of the B.C. Amateur, kudos to British Columbia Golf and the Okanagan Golf Club for getting this summer's event played. The 118th playing of the tournament, held on the Okanagan Golf Club's Bear Course, was run with strict COVID-19 protocols in effect and produced a fine champion in Duncan's Tristan Mandur.
The 54-hole event was played in extreme heat which made things challenging for the players, who were raving about the exceptional course conditioning provided by superintendent Gary Stadnek and his grounds crew.
NO LOVE: On a personal note, I have never played more golf in my life than I have this spring and summer. I am closing in on my 30th round of the season. Sadly, I must report I don't seem to be getting much better. I love golf, but it doesn't love me back. It doesn't really matter, though. I can't wait to tee it up again.
Brad Ziemer covered the B.C. golf scene for the Vancouver Sun for nearly 25 years. He is a past recipient of Golf Canada's Distinguished Service Award and the PGA of British Columbia's Patron of the Year award.