Special Offers
Featured Offer
Simulator Play
at Nicklaus North's NEW Indoor Facility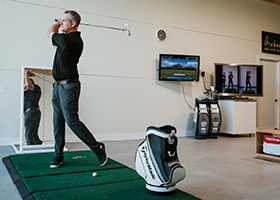 More Details
GolfBC Partner Offers
Please note that any package booked through a third party is NOT eligible for GolfBC points.

Arbutus Ridge under New Ownership
GolfBC Announces Change of Ownership of Arbutus Ridge Golf Club

The Original 'Quik Tees'
GolfBC's Orange Tees help make golf more accessible and fun!

Corporate Advantage - GolfBC's Networking Golf Program
Entertain clients, reward business associates and employees, and much more with these flexible golf passes!

Furry Creek Under New Ownership
GolfBC Announces Change of Ownership of Furry Creek Golf & Country Club